About Brooklyn Heating and Gas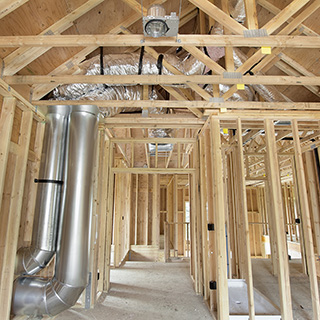 Brooklyn Heating and Gas takes its name from the iconic Brooklyn Bridge. One of the oldest suspension bridges in the U.S. and the longest in the world when it was built, the Brooklyn Bridge has been a symbol of optimism and engineering excellence for more than 130 years.
Brooklyn Heating and Gas brings the same standard of excellence to every job it undertakes, whether it's in the residential, commercial or industrial sector. We bridge the gap between understanding your unique needs and making sure our job is completed to your utmost satisfaction every time. Guaranteed.
Contractor assistance is another Brooklyn Heating and Gas specialty. If a contractor is short on skilled labour or time, our team can step in seamlessly to take care of the heating and gas component of a build. Depending on a contractor's needs, we can start a job, lend a hand with a work-in-progress, or see the project through to completion.
About Owner Frank Tally
Frank Tally has been working in the heating and gas industry for more than 20 years. He is a steamfitter, pipefitter and gas fitter with hands-on experience. Frank's extensive management experience allows him to manage a team of top professionals working in the field. He personally oversees every Brooklyn Heating and Gas project, ensuring that every end result leaves the customer satisfied.
Here are some of Frank Tally's qualifications:
Construction Safety Coordinator
Occupational First Aid – Level III – St. John Ambulance
Certified – Workplace Hazardous Materials Information System (WHMIS), Fibreglass Reinforced Piping Installer, CSTS, Loss Management, Dow Certification and HT Provider – Piping Industry Apprenticeship Board
Certified – Lift Truck Operator
Certified – Hydrogen Sulfide Training – H2S Alive
Certificate of Qualification – Glass B Gas Fitter
Certificate of Qualification – Steamfitter-Pipefitter
Certificate – BCIT – Third Class Power Engineer
Certificate – BCIT – Poly Fusion Welding
Licensed Gas Contractor
Licensed Class B – Limited Capacity Boiler, Pressure Vessel and Pressure Piping
Diploma of Trades Training – BCIT – Steamfitting Apprentice
Diploma – Thompson Rivers University – Business
Member – Institute of Power Engineers